Norglen Parade, Belfast: Pensioner 'shocked' by gun attack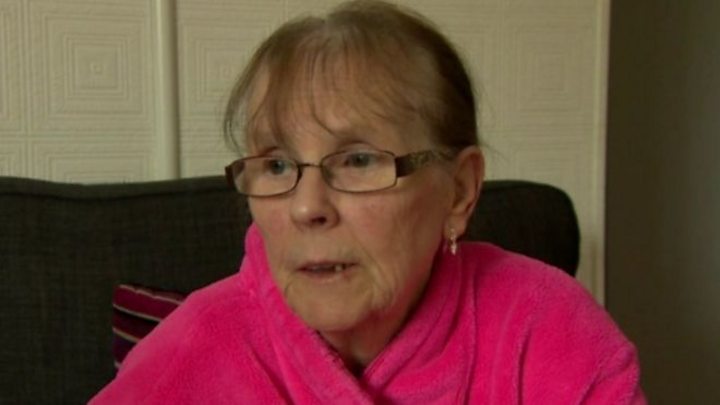 A 70-year-old woman said she was 'shocked' after a gun attack on her west Belfast home.
Three people escaped injury in the attack in the Turf Lodge estate.
Vera Smyth branded those who carried out the attack as "scumbags" and "cowards".
A man and two women were in the house at Norglen Parade when a number of shots were fired through the front window at about 01:15 BST on Monday.
Ms Smyth said she had be living in the house for 47 years and would not be moving.
"It's my house, why should I move?" she said.
"I don't know why they got at me. I don't bother anyone," she added.
Police have said they are trying to establish a motive for the attack and have appealed for information.
Ms Smyth said she thought it had been "a drive-by".
"If they had stood outside the house and done it, it would have been more accurate," she said.
The West Belfast MP, Paul Maskey of Sinn Féin condemned the shooting.
"These type of attacks need to end immediately," he said.
Shots were fired at a house in nearby Tollnamona Court in the early hours of Saturday, however, the attacks are not thought to be connected.