Hospital Services Ltd: Belfast medical supplies firm buys Endosurgical (NI)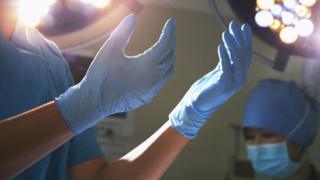 A Belfast-based medical supplies firm is to almost double in size after buying another business out of liquidation.
Hospital Services Ltd (HSL) has bought Endosurgical (NI) which will see its annual turnover rise from £10m to £18m.
Staff numbers will increase from 33 to 56 across the UK and Ireland.
Dominic Walsh, chief executive of HSL, said the deal was "an excellent fit" which will create a "one-stop-shop" for many of customers.
HSL supplies hospitals and clinics with a range of diagnostic equipment and consumables, from gloves through to specialist keyhole surgery instruments.
It was subject to a management buyout in October last year, supported by private equity investment firm, the Foresight Group, which invested £4.5m.