M2: Major traffic delays leaving Belfast due to multi-vehicle crash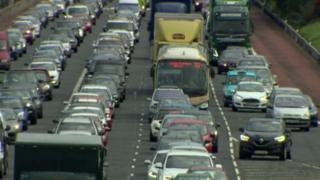 A multi-vehicle crash on the M2 is causing long traffic delays around Belfast.
The crash had been blocking three lanes near Bellevue Bridge, with traffic tailed back to York street.
These lanes are now re-opened and the cars involved are being removed, but there are massive delays leaving the city.
Bus services have also been affected. For more information on the Metro 14 service follow this link.
Three ambulances attended the crash. It is understood two people have been taken to hospital.