Police attacked with bricks during trouble at flats in Derry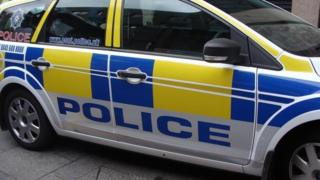 Police have been attacked with bricks and other items as they attempted to deal with a fight involving about 30 people outside a block of flats in Londonderry.
Police were called to Westland Street at about 04:00 BST on Saturday.
Two men, aged 29 and 32, and a 16-year-old youth were arrested.
Det Sgt Michelle Boyd said it appeared the trouble broke out after a man entered a flat in the complex and was then escorted out by four men.
"It's understood about a dozen other people remained inside the flat," she said.
"Once out on the street a fight broke out with other people, including those who had previously remained inside the flat, becoming involved. It's thought that around 30 people were involved.
"All of the individuals who had originally been in the flat managed to make their way back inside. Attempts were then made by the others to gain entry and a number of windows were smashed."