New PSNI petrol 'drive-off' pilot scheme postponed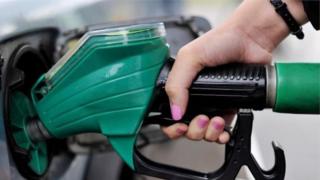 A controversial new PSNI pilot scheme to deal with people who leave petrol stations without paying for their fuel has been postponed.
The scheme was introduced in two police districts - Lisburn and Castlereagh and Ards and North Down.
It made petrol station retailers responsible for tracing drivers who do not pay.
Retailers and politicians criticised the scheme and accused the police of "washing their hands" of the issue.
"Following feedback and additional consultation with stakeholders, police in B and C district have postponed the introduction of a pilot scheme to deal with drive-offs from local petrol stations," said Supt Brian Kee.
"Police will now discuss and review the introduction of this pilot project."
In introducing the scheme, police had said research showed up to 85% of drive-offs were "genuine mistakes" that did not require their input.
They said the pilot was designed to remove the "substantial but preventable burden" of helping petrol stations recover civil debts.
The PSNI sent letters to petrol stations in the two district in July explaining the change, which came into effect at the start of August.
However, retailers said the scheme would have required them to contact the Driver Vehicle and Licensing Agency (DVLA) to trace drivers who didn't pay, write to them and possibly take civil action through the courts in order to get the money.