Northern Ireland Secretary James Brokenshire to canvass public opinion on Brexit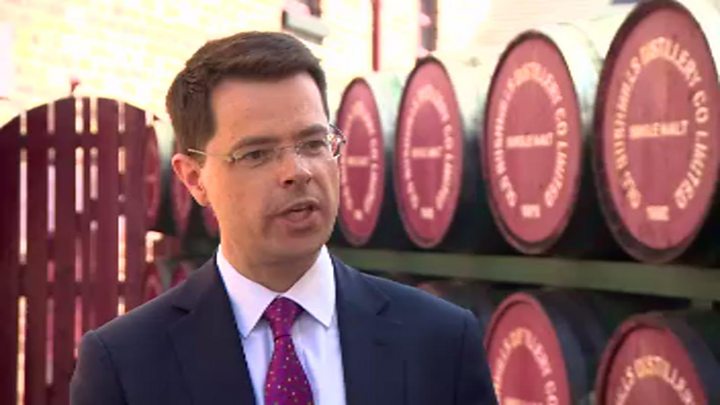 Secretary of State James Brokenshire is on a fortnight's tour of Northern Ireland to canvass public opinion on the implications of Brexit.
Mr Brokenshire said he hoped to spend August talking to business and community leaders and politicians.
It is part of his government's efforts to ensure Northern Ireland's voice is heard in negotiations with the European Union (EU).
He shall also meet groups representing victims and survivors of the Troubles.
He is preparing for fresh political talks aimed at resolving an impasse over dealing with the legacy of Northern Ireland's past.
On a visit to the Bushmills Distillery in north Antrim on Tuesday, Mr Brokenshire said: "I have seen first-hand the dynamism, creativity and diversity of Northern Ireland's businesses and spoken about the UK government's priorities here - political stability, economic prosperity and keeping people safe and secure.
"We all want to make a success of the decision by the people of the UK to leave the EU and I want to get alongside people to hear what they think.
"On behalf of the UK government, I am determined that we prepare together for the challenges ahead."
Mr Brokenshire said the UK was "a great and strong country with a bright future" and that Northern Ireland would have "a huge part to play" in that future.