'Serious fault' with Belfast traffic light system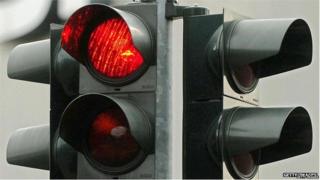 There is a serious fault with all the traffic lights in greater Belfast, TrafficwatchNI has said.
Earlier on Thursday, a warning of possible significant traffic delays in Belfast today was withdrawn, after engineers fixed the issues but the fault has now re-occurred.
Engineers are on site dealing with "a signal co-ordination fault" and they hope to have it resolved soon.
The BBC understand there are no safety issues but "timing" has been affected.
In the meantime drivers should plan for longer journey times until the matter is resolved.