Man released after triple stabbing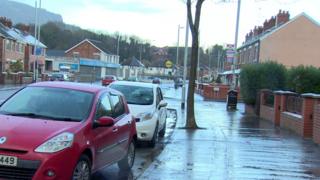 One of two men arrested after a triple stabbing in north Belfast has been released on bail pending further enquiries.
Three men, all in their 20s, were stabbed in the early hours of Saturday.
A 20-year-old woman, who was arrested on Saturday has also been released on bail.
One of the men was found with stab wounds to his head. Another suffered a head injury and stab wounds to the neck.
The third underwent surgery for abdominal injuries.
The police said it had received reports of a disturbance at a property in the York Park area at about 00:45 GMT on Saturday morning.
One of the men was found inside the house.
The other two were found a quarter of a mile away near a retail premises on the Shore Road.