Sold a pup: The Bangor woman left with a £1,000 bill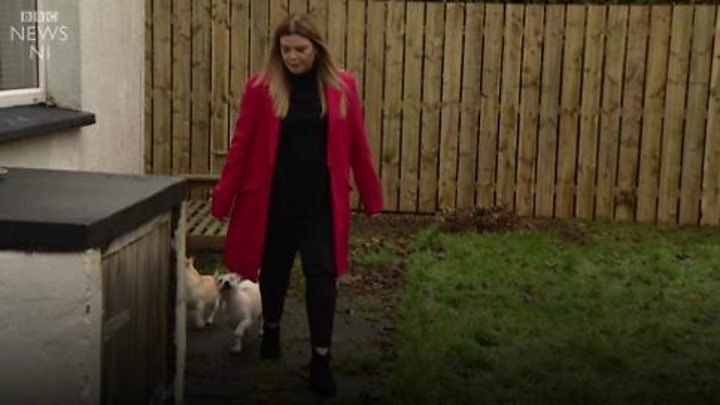 Gillian Herron was sold a pup.
The County Down woman bought a French Bulldog believing it had all the correct documentation only to find out it had a fake passport.
Ethel was nine weeks old when Gillian brought her home to Bangor.
Only after due diligence, and a visit to her local vet, did Gillian find out the truth, something that has cost her £1,000.
"We arranged to meet the man who was selling the pup in a car park in Lurgan, which sounds like the most naive thing to do, and looking back my heart was ruling my head rather than my head ruling my heart.
"Once we got home and looked at the passport we realised something wasn't right.
"The date of birth we were given for the dog was nine weeks, but the date of birth on the passport for the dog said 12 weeks," she added.
Gillian decided to get the pup checked out by her own vet.
He explained to her that in under no circumstances should a dog from the EU, that is under 12 weeks old, be in Northern Ireland.
Before coming into the country a dog must have a rabies vaccination, and that vaccination can only be given at 12 weeks.
In Gillian's case the Department of Health got involved and took Ethel into quarantine.
The cost of keeping Ethel in quarantine has come to just under £1000.
Ms Herron said the thought of potentially being responsible for bringing rabies into Northern Ireland was devastating.
"I was aware that if a dog came with a passport then everything was above board, that it was A-OK, and obviously it wasn't."
Ethel is to be released from quarantine on Thursday and Gillian is eagerly anticipating her return.