Thieves steal money from St Columba's church in Derry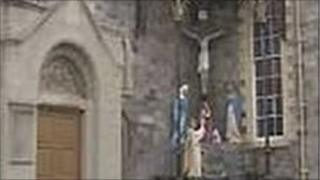 Thieves have broken into a church in Londonderry.
A window was broken at the back of St Columba's, Long Tower, some time between 2100 BST on Wednesday evening and 0730 BST on Thursday morning.
Money was taken from two collection boxes.
The police have appealed for anyone with information to contact them.