Strabane death threat dad defies gunmen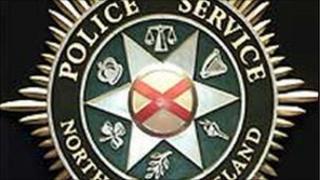 A Strabane man has been told he will be shot if he does not leave the town in 24 hours.
Lee Conroy said the police told him on Tuesday of a threat to shoot him and burn his house and car.
Mr Conroy said it is not the first time he has been targeted, but he refuses to be intimidated.
"I don't know why I am being targeted, I am not leaving Strabane, but I will relocate for the sake of my family," he said.
Mr Conroy said the police have told him to take the threat seriously.
"It's unbelievable, I've been targeted this past eight months for reasons unknown to me," he said.
" Last October I found four men with hoods up trying to burn my car and I confronted them with a bat.
" I am not involved in drugs or anti social behaviour."
The father-of-two said he will relocate within the town because of fears for his family.
"My mother is eldery and she has been through hell and back," he said.
" I will leave this area for the sake of my two boys and my mother, but I will not leave Strabane.
"I can't understand why I am being targeted or what they hope to achieve."
The PSNI said they do not comment on individual cases but if a person's life may be at risk they will inform them accordingly and take necessary action.