Paul McCauley attack: three suspects freed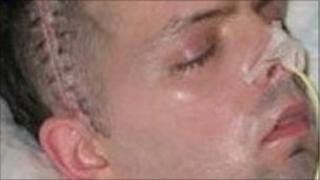 The police have released three men they had been questioning over the attempted murder of Londonderry civil servant Paul McCauley.
The three - who are all in their 20s and from the city - have been released on bail pending further enquiries.
Paul McCauley was left in a permanent vegetative state after he was attacked at a barbecue in July 2006.
Police have asked a person who rang Crimestoppers about the attack to contact detectives on 028 71 37 9793
One man - Daryll Proctor - is serving a 12-year-sentence for causing Mr McCauley grievous bodily harm.