NI Ombudsman fears for independence of office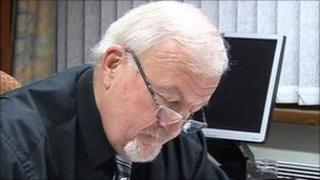 The Northern Ireland Ombudsman has expressed concern that the independence and powers of his office could be eroded.
Tom Frawley investigates complaints that public bodies have not acted properly or fairly.
He said he feared that the role of his office could be diminished by new legislation.
In the last year, complaints about maladministration in Northern Ireland reached an eight-year high.
Mr Frawley said he would like to like to have the range of powers that the Ombudsman in the Republic has.
"She doesn't use it extensively. She uses it very, very sparingly, but also very powerfully," he said.
"The example, that some listeners may be aware of, is where she looked at how the support comfort funds that are spent in old people's homes in the republic were being misused by public bodies."
"As a result, she made a recommendation that has resulted in more than a billion Euro being restored to families who were disadvantaged.
"Currently, I can only look at an issue if a complaint has been made about it. What I want to be able to do is, if that's a series or a pattern or a trend of complaints, to be able to say that's something I want to look at more proactively."