Gang try to steal ATM in Dungiven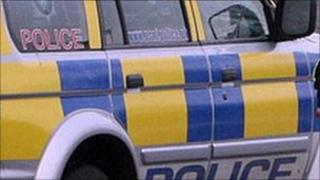 The police are investigating the attempted theft of a cash machine from a post office in Dungiven.
It happened in the early hours of Monday morning.
Three men wearing balaclavas tried to steal the machine on Main Street by placing a chain around it, attaching it to a stolen 4X4.
They then attempted to drag the ATM away but were unsuccessful.