One hurt, three arrested in clashes outside Derry court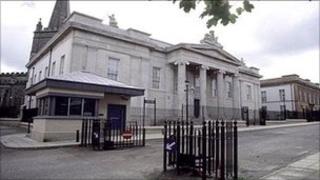 One man has sustained head injuries during fighting between rival gangs outside Londonderry courthouse.
Police reinforcements were called to the Bishop Street courthouse on Thursday morning to keep the groups apart.
Around 10 people were involved in the fighting and one man received medical treatment for a head injury.
An ambulance was also called to the scene to treat the injured man. Three people were arrested.