New searches for murdered schoolgirl Arlene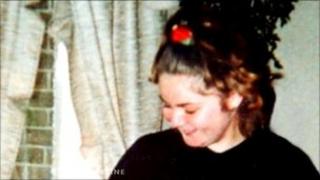 The police are to carry out fresh searches for the body of the murdered Castlederg schoolgirl, Arlene Arkinson.
Arlene was 15 years old when she disappeared in 1994 after a night out in Bundoran, County Donegal.
Convicted child-killer and rapist, Robert Howard, 77, was charged with her murder but was acquitted.
A police spokeswoman said: "Investigations into Arlene's murder are continuing. We intend to mount further searches in the coming months."
The police had been due to carry out searches for the missing teenager last January, but they were called off because of the severe weather conditions.
The spokeswoman added: "Arlene's family have been kept up to date with the plans for a new search."
Arlene's sister Kathleen Arkinson said she was delighted at the move.
"Well I think it is absolutely brilliant news. Arlene's anniversary will be on Saturday 13th and she will be gone for 17 years.
"It has been rough, very, very rough. I will never give up hope. I believe Arlene will be found some day," she added.
Robert Howard was acquitted of murdering Arlene in 2005.
The trial jury didn't know, at the time, that he was already serving a life sentence for murdering 14-year-old Hannah Williams, from South London.
Arlene's family have always appealed for information on where her body is, so she can be given a Christian burial.