Politicians demand investigation into college row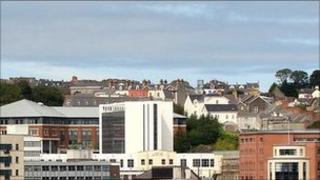 Politicians in Londonderry have called for an independent investigation into a bitter staff dispute at the North West Regional College.
Lecturers and management are involved in an escalating row over redundancies and redeployment.
The Foyle MP Mark Durkan and all six local MLAs have asked Further Education Minister Stephen Farry to intervene in the dispute.
They want disciplinary hearings and redundancies "stalled" in the meantime.
In January, about 60 staff at the college received letters, warning that their jobs were at risk.
Staff and the lecturers have claimed that industrial relations at the college have deteriorated every since.
In a joint letter to Mr Farry, the politicians said: "We collectively believe that the tensions between management and academic staff can be alleviated by addressing concerns through an independent investigation into human resource practices, ethos/morale and long term staff relations.
"To create a more conducive attitude for an effective exploration of all the issues involved all disciplinary proceedings should be stalled along with compulsory redundancies and redeployments."
The politicians said they had been contacted by various staff members who feel aggrieved or concerned by various events and plans.
The letter added: "We have also heard the management's explanations, assurances offered and staff-survey findings which have been circulated.
"But we are all finding it hard to reconcile these assuring missives with the continuing messages of misgivings which we hear from staff.
"That is why we believe that it is now in the interests of management, academic staff and, most importantly, the students and community whom the college serve to have an independent appraisal which can bring forward appropriate recommendations."
So far, there has been no statement from the college.