Widow appeals for better farm safety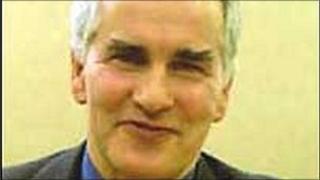 The widow of a Sinn Fein councillor who was killed by a bull four years ago has called on farmers to take more care when working with their animals.
Michael McAnespie, who was a former mayor of Omagh, died when he was attacked on his farm near Sixmilecross.
His wife Patricia appealed to farmers not to go into fields on their own, or to take something to defend themselves.
An international conference on farm fatalities and injuries is currently taking place in Dublin.
Every year 450 people die in farm accidents across Europe.
'Awful loss'
Mrs McAnespie said nothing could fill the space left by her loss.
"It never gets any better.
"He was attacked when he was in the field.
"He had been working with cattle all his life, he was used to cattle, and I just don't know what happened.
"He'd been in the field all week with that bull, putting in hedges.
"Health and safety said the bull was mad and had to be shot, but it was a very quiet bull he'd worked with all week.
"My life is now completely different.
"I had to move house, and weekends are the worst, because it's very lonely, you couldn't describe the loneliness.
"We were married nearly 42 years.
"I would appeal to all farmers to take extra care, because it's an awful loss, I just couldn't put it into words."
A conference on agricultural occupational safety and health takes place in the Castleknock Court Hotel, Dublin, from Monday 22 to Wednesday 24 August.