Londonderry loses out on pharmaceutical jobs investment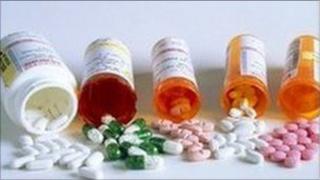 Londonderry has lost out on a major investment which could have created up to 300 jobs.
The Global Pharmaceutical Centre of Excellence (GPCE) had been looking at Derry as a possible location for the jobs although a base in Tralee in County Kerry had also been considered.
The company has now opted for the Tralee site.
Foyle Sinn Fein MLA Martina Anderson said corporation tax was behind the decision.
In June, a delegation from GPCE had met business leaders and politicians in Derry. Negotiations to bring the plant to the city were ongoing for eight months.
Ms Anderson was involved with the talks.
"We always knew we were in competition with Kerry and given the fact that they have got a rate of corporation tax of 12.5% that is something that is beyond our gift to try to put some kind of level playing field forward.
"The decision to favour Kerry was a financial decision for the company," she said.