Strabane man braves Hurricane Irene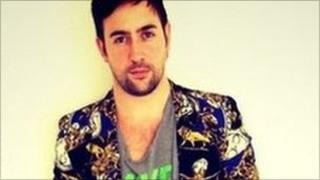 A Strabane man who lives in New York said he was afraid his roof was going to collapse on top of him during Hurricane Irene.
Ruari Mahon chose to stay in his apartment in Brooklyn as 400,000 people were ordered to evacuate the city.
Hurricane Irene killed 40 people in the US and authorities have warned flooding could continue for up to three days in northern US states.
Mr Mahon said getting prepared was the main thing.
"With the warnings we were told that every basement in the city would be under water.
"I expected the hurricane to come in all at once but it was gradual.
"My fear was the tornadoes that came with it.
"If the roof would come of the building because i am on the 5th floor," he said.