GPCE Derry job talks a 'bargaining tool', Durkan fears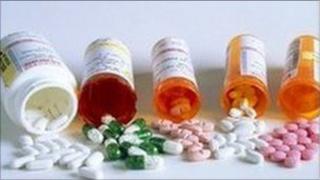 An SDLP MLA has said he questions if a pharmaceutical company ever had any intention of investing in Londonderry.
Global Pharmaceutical Centre of Excellence (GPCE) had been in talks to bring 300 jobs but has now opted for a site in Tralee, County Kerry instead.
Mark H Durkan has said he fears Derry was used as a bargaining tool to get a better deal in the Irish Republic.
The company's chief executive said lower corporation tax in the Republic had been a factor in the decision.
"The level of assistance that the company received when it went to Derry through Sinn Fein and all the people on the ground was something they had never encountered before," Rory Doyle said.
"But unfortunately at this stage, economics won out."
Mr Durkan said the government should "put its money where its mouth is" to boost investment by decentralising more jobs to the city.
Foyle Sinn Fein MLA Martina Anderson had been involved with the discussions aimed at bringing the jobs to Derry.
She said the higher rate of business tax in Northern Ireland had made a level playing field impossible and the company had made a decision based on the financial situation.