Group joins search for missing Lifford man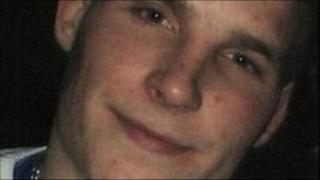 A group that works with families of missing people has joined the search for Lifford man David Colhoun.
The 22-year-old has not been seen since he escaped from police custody in Strabane on 22 May.
Extensive searches were carried out along the River Foyle and River Mourne in the weeks following his disappearance.
The Missing, a voluntary group of more than 30 people, arrived in Strabane on Monday.
Tosh Lavery, a former Irish police diver and chairperson of the group, said the Colhoun family contacted them for help.
"We're involved with the search because we feel that this young lad should have been found.
"It's very hard to search the bank, to walk in around the reeds. It's going to be tough going."
He said the group will stay as long as it takes and they will not give up.