Presbyterian minister to attend Sinn Fein conference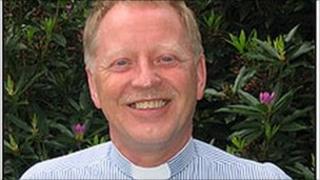 A Presbyterian minister from Londonderry has been asked to give a special address at the annual Sinn Fein conference in Belfast.
The Reverend David Latimer from First Derry Presbyterian Church is the first Presbyterian minister to be invited to speak at Sinn Fein's ard fheis.
He was invited by Martin McGuinness, with whom he has built up a friendship with over the years.
The conference begins on Friday.
"We have demonised each other in the past and that is not the way forward," said Rev Latimer.
"We have to try and work out how can we get along a bit better together. It is only through meeting and getting to know each other that we can do that."
Rev Latimer said there were no objections within his congregation to his invite.
The deputy first minister, Mr McGuinness, was involved in securing executive funding for the restoration of First Derry Presbyterian Church.
Mr McGuinness was also amongst guests at the re-opening of the church in May.