No prosecution evidence in threat-to-kill trial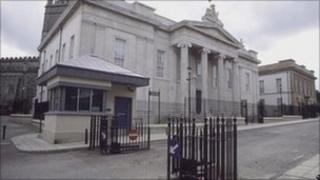 The trial of a Derry man accused of threatening to kill a woman did not go ahead after the prosecution failed to offer any evidence against him.
Declan Jennings, of Northland Road, had denied threatening to kill the woman on 10 September last year.
A prosecution barrister said no evidence was being offered, due to events which took place on Monday.
A jury had been sworn in at Londonderry Crown Court to hear evidence.
The 32-year-old defendant, who had already pleaded guilty to causing criminal damage to the woman's window on 25 August of last year, is to be sentenced for the offence in November.
He was released on continuing bail.
Judge Piers Grant instructed the jury to formally return a verdict of not guilty on the threat-to-kill charge.