Fine Gael TD to address Conservative conference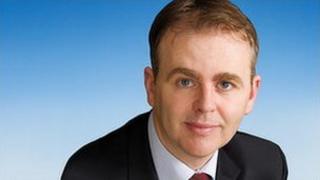 A Fine Gael TD from Donegal is to become the first politician from the party to address a Conservative conference.
Joe McHugh will address party delegates in Manchester on Tuesday in his capacity as co-chair of the British-Irish Parliamentary Assembly.
He said his appearance at the conference is a good opportunity.
"It's a chance to establish where we are in terms of the peace process.
"It is also an opportunity to keep on the agenda, on-going communication and dialogue on a North-South basis".
Deputy McHugh said he will be calling for closer co-operation between Ireland and the UK.
"We should look at all the different services on a cross-border basis to see where we could make efficiencies and work in a more aligned way in terms of bringing down costs along the border, to make it a more competitive zone.
"Obviously you are talking about two different fiscal regimes, but at the same time we can look at ways of making a more positive environment."