Inquest to identify remains found in Dunfanaghy in 1983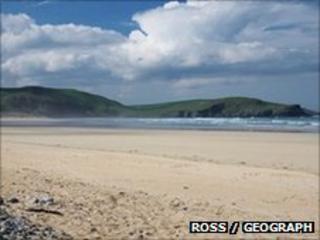 An inquest has opened in Donegal to try to establish the identity of a body washed up in Dunfanaghy in 1983.
Jim McGlynn from Letterkenny, who asked for the inquest, believes it may be his brother, Noel, who disappeared that year.
A pathologist told the inquest he saw little similarity between Noel McGlynn, and a picture of the remains from 1983.
However, DNA samples have still to be analysed and decomposed remains are 'notoriously misleading'.
The pathologist, Dr David Barry, who performed the autopsy in 1983, and took the photograph at that time, compared the picture with a photograph of Noel McGlynn taken the previous year.
The body was buried in July 1983 in a grave marked, 'The Unidentified Man'.
DNA samples which were taken from the remains, and DNA samples from Jim McGlynn, have been sent for analysis to the Forensic Science Laboratory in Dublin.
The inquest has been adjourned until January 17.