Planning application for park regeneration submitted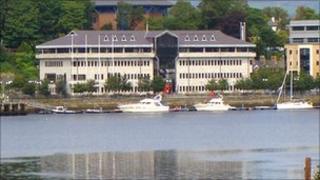 Derry City Council has a lodged a full planning application for the regeneration of one of the city's parks.
The council says the project will see a total overhaul of Brooke Park, with new sports and leisure facilities, and will cost £4.4 million.
The plans will go on public display during October.
The council approved the plans and the budget in March.
Derry City Council's strategic director, John McKelpie, said the council is keen for residents in the area to view the designs and give their feedback.
"The regeneration proposals are extensive and will make the park more user-friendly.
"Planned works will transform this important green space in keeping with the historical character of the park and will include the restoration of old and creation of new features."
The council says features such as the gate lodge, railings, historic entrances and the Robert Ferguson Statue will be refurbished.
It is also proposed to reinstate the park's oval pond.
The plans also include a state-of-the art play garden, a new outdoor events area and a contact sports centre.