BT completes major broadband rollout in Derry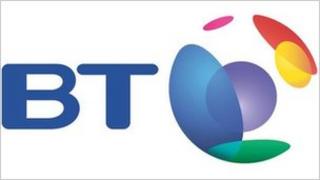 BT has announced the completion of a major broadband rollout in Londonderry.
The telecommunications company said Derry is the first city in the UK and Ireland to have all its street cabinets upgraded with fibre broadband technology.
BT is one of the main sponsors of Derry's year as UK City of Culture in 2013.
Almost 40,000 homes and businesses will be able to access the service.
BT Chief Executive in Northern Ireland, Colm O'Neill said the rollout is part of the City of the Culture partnership.
"The vast majority of homes and businesses can avail of this but there are some for technical reasons that may have difficulty.
"We have a website where people can enter their telephone number and it will tell them if they have access."
Different Pricing
Mr O'Neill said the service will cost about 30% more.
"There is different pricing and we have done it on an open access basis.
"It is a more expensive product than your standard broadband product but for that, you would potentially get 10-50 times increase in speed.
"This city on the north west coast of Ireland, right on the edge of Europe, now has access to speeds and connectivity better than people in Hong Kong, Tokyo, London or New York.
"That is an important message for the business community to understand."