Police launch operation against court evasion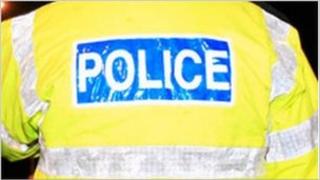 The police in Londonderry have launched an operation that focuses on tracking down people who fail to turn up at court and are wanted for criminal offences.
'Operation Relentless' has been running since the beginning of October.
The police say that to date, they have arrested 66 people.
Area Commander Chief Inspector Jon Burrows said it is important to concentrate on finding those who evade court.
"We are deploying all kinds of techniques and tactics to locate these people and we are being very successful in locating them.
"We are sending out a message. We will track you down and we will bring you to justice".
Chief Inspector Burrows said extra resources have been deployed to the operation.
"We have decided now is the time to be relentless on those people who did not turn up at court.
"This is a massive problem and it is a great cost. If we want to keep driving down crime, we need to be more focused."
Chief Inspector Burrows also said nightly curfew checks will be carried out on those charged with a crime who have bail conditions as part of the operation.