Thousands stolen from biscuit tin on Donegal farm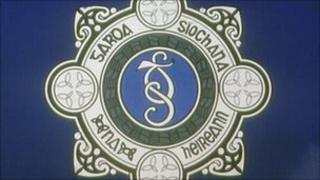 The Irish Farmers Association (IFA) has warned farmers not to keep large sums of money at home after 30,000 euro in cash was stolen from a Donegal farm.
The money was in a biscuit tin stored in a cupboard in an outside shed.
The Chairman of the Donegal branch of the IFA, PJ McMonagle said the man lived alone and the money was his life savings.
"It is very tragic for the farmer. He probably accumulated that money over 50 years and now he is left with nothing."
Mr McMonagle said the IFA is asking farmers to lodge cash with their bank, post office or credit union.
"Nobody would expect anyone to keep that amount of money at home.
"It is a time bomb waiting for you to be robbed."
Gardai have confirmed they are investigating the burglary of a residence in the Manorcunnigham area between Thursday 13 October and Friday 14 October.