Companies bring 40 new jobs to Londonderry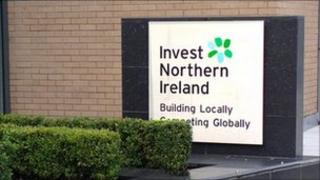 More than 40 new jobs are to be created by three different companies in Londonderry.
The posts are with Axa Insurance, Fresh Food Kitchen and One Stop Data, who have all benefited from Invest Northern Ireland's Jobs Fund.
Twenty-four of the jobs are with One Stop Data, which provides postal, telephone and email marketing lists to businesses.
The company will now establish a contact centre in Derry.
Axa Insurance is to take on 13 new employees, bringing the number of staff at their base on Northland Road to 163.
Fresh Food Kitchen, which produces a range of products such as salads, sandwich fillers and desserts, is to employ an additional five people to work on the development of a new range of soups.
The Chief Executive of Invest NI, Alastair Hamilton, said the companies prove that despite the difficult economic conditions, opportunities are still out there.
"The Jobs Fund is helping these companies, and many others across Northern Ireland, to put staff in place to help them play out new strategies to protect their viability and help them grow.
"I would encourage companies, large or small, that would benefit from the Jobs Fund to contact Invest NI immediately so we can help them to manage their way through the current challenges."