Judge raps lawyers' knuckles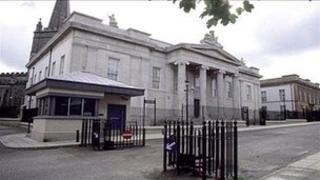 Solicitors have been warned not to take statements from people withdrawing allegations against their own clients.
District Judge Barney McElholm made the comment in an assault case before him at Londonderry Magistrates Court.
He was told that the complainants in the case had made withdrawal statements to the legal firm of Brian Stelfox, which represents the man who had allegedly assaulted them.
Mr McElholm described that practice as going down a very dangerous path.
He said the complainant should never have been let inside the door of the defence solicitor's offices.
He said some years ago in England, solicitors got in trouble for carrying out a similar practice.
Such practices, he said, were entering "dangerous territory".