Man faces trial for murder of pizza delivery driver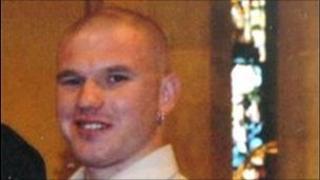 A 20-year-old man charged with murdering a pizza delivery driver three years ago has been returned for trial.
Thaddeus McAllister, who is originally from Cable Street in the Bogside but now lives in London, is charged with murdering Emmet Sheils on June 24, 2008, in Creggan in Londonderry.
He is further charged with attempting to murder another man, possessing a firearm, and assaulting three men.
A District Judge said he was satisfied McAllister had a case to answer.
At a preliminary enquiry at Londonderry Magistrates Court, the Defence Counsel, Ivor McAteer, submitted there was insufficient evidence to return the defendant for trial.
He said the main statement in the case was made by a man who claimed he could only recognise the defendant by his gait.
Mr McAteer also said that the man who made the statement told the police he had smoked cannabis on the night of the murder.
District Judge, Des Perry, said he was satisfied that the defendant had a case to answer.
The defendant was released on continuing bail and returned for trial to Belfast Crown Court on a date to be fixed.