Bricklayer admits killing Gary Butcher in Magilligan bar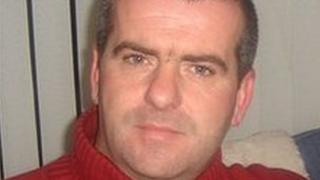 A 20-year-old bricklayer has admitted killing a man in a bar in Magilligan, County Londonderry, last year.
Shaun Doherty, from Bawn Court in Ballykelly, pleaded guilty to the manslaughter of 39-year-old Gary Butcher in Bob's Bistro in July 2010.
He had initially denied killing Mr Butcher, but was rearraigned at Londonderry Crown Court on Tuesday and admitted the charge.
He will remain in custody until he is sentenced next month.
A prosecution barrister said the case involved a confused situation in a public house late at night, with all the vagaries of alcohol.
He said a statement of facts had been agreed between the prosecution and the defence and signed by Doherty.
Members of the victim's family as well as Doherty's parents were in court for the rearraignment.