Third of police stations could close by 2015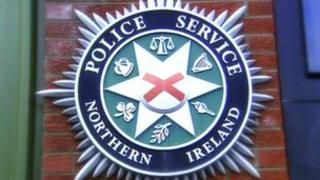 A third of police stations in Northern Ireland could close by 2015.
The PSNI are recommending 35 stations are to shut as part of their estate strategy.
The proposals could mean that smaller stations such as Holywood, Keady, Killyleagh and Knocknagoney would close.
The announcement comes as Chief Constable Matt Baggott warned last week that the threat from dissident republicans remained severe.
In a statement, a Policing Board spokesperson said board members had received a detailed briefing on Friday from the PSNI on the 2011 estate strategy.
"Ensuring that the police estate meets current and future policing requirements is a key priority for the board," they said.
"Board members have asked for further information on a number of issues.
"The strategy, which covers the budget period to 2015, will now be considered by the board at its December meeting."
'Large number'
Jonathan Craig, chair of the Policing Board's resources and improvement committee said: "I think most people, myself included, were shocked at the numbers involved."
"Thirty-five of 82 police stations is a remarkably large number."
Although he admitted "you can argue that some of them aren't being used", he presented a business case for keeping smaller stations with reduced hours open.
He said that while some were not open for the public to access, they did allow police to park vehicles securely, work on necessary paperwork and get onto the streets in a short period of time.
Mr Craig also highlighted that the operational running costs for police stations in Northern Ireland are a third of the national average.
'Grave concerns'
West Belfast MLA Pat Sheehan, who also sits on the committee said in "a sense we are being over-policed".
"There are more police stations here per head of population than there are anywhere else in UK or on the island of Ireland and also twice as many police per head of the population than anywhere else," he said.
Chair of Fermanagh district policing partnership Alex Baird said he would have "grave concerns" about how possible closures would affect Irvinestown and Kesh stations.
He rejected Mr Sheehan's remark in relation to over-policing saying "certainly the people on the ground don't feel that".