Flags make Limavady 'sectarian hotspot' - Anne Brolly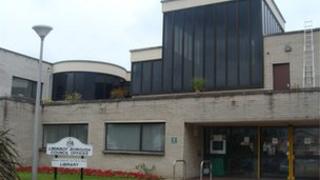 A Sinn Fein councillor has called for all flags to be taken down in Limavady because they hinder investment.
Anne Brolly said the flags portray the town as a "sectarian hotspot" instead of a place to do business.
"It is tough enough in these tight economic times to attract inward investment without having the name of a town with sectarian tensions.
"I am calling for the removal of flags from lampposts, telegraph poles and other makeshift flagpoles.
"The vast majority of residents are opposed to the flying of these tattered and torn flags all year round.
"At present the flags are being used as markers of territory and to intimidate communities and should be removed at once."
Earlier this year several meetings of Limavady Borough Council had to be suspended or called off when TUV councillor Boyd Douglas displayed a Union flag inside the chamber.
The council policy is that no flags should be shown within the chamber.