Clothes find gives fresh hope for missing man's family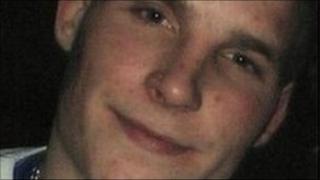 The father of a 22-year-old Lifford man missing since May has said the discovery of his son's clothes has given him fresh hope.
David Colhoun has not been seen since he escaped from police custody in Strabane.
Extensive searches have been carried out along the River Foyle and River Mourne following his disappearance.
Joe Colhoun said he found David's trousers and boxer shorts by the bank of the Mourne.
"It doesn't prove anything but it gives us a wee bit of hope.
"We'll start all over again now on Saturday morning with a massive search between the two bridges to see if we can find him.
"We know he's there now because those are his clothes."