Flooding chaos for north west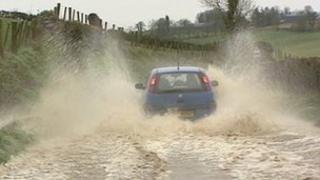 There was flooding on roads across the north west on Tuesday, following heavy rain overnight.
There was heavy flooding on Creggan Road in Londonderry, where a stranded car caused traffic disruption.
Marianus Park was also affected, and there were reports of flooding at Gransha, and on the Old Letterkenny road between Derry and letterkenny.
Trench Road in Derry was closed on Monday evening between Belt Road and Church Road.