Moira crematorium set for approval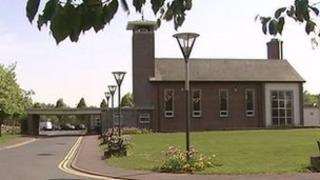 A proposed crematorium and cemetery in Moira, County Down, is set to get the go-ahead.
The Department of Environment's planning group has recommended that the application for the facility on Moira's Lisburn Road is approved.
Environment Minister Alex Attwood said he "concurred with this advice".
"It is my intention to announce that a notice of opinion to approve will be prepared and issued in the near future," he said.
The 30-acre site would be backed by a £4m investment and include access roads and car parking.
Northern Ireland currently only has one crematorium, at Roselawn just outside Belfast.
In England and Wales there are more than 250 public and privately owned crematoria.
Figures from last year indicated that about 18% of funerals in Northern Ireland were cremations. The figure for the rest of UK was 74%.
However, the number of people choosing cremations in Northern Ireland has been rising. Last year many families had to wait eight days for such funerals.
Hugh Dougal of the National Association of Funeral Directors outlined the difficulties that could arise.
"If we want to book a cremation for a family we can't get the times the family want," he said.
"Sometimes we have the funeral service one day and the cremation the next day.
"It is a long, drawn-out process for the families."
Earlier this month a planning application was submitted for a £1m crematorium in Omagh, County Tyrone.