Student who breaches sex offence order is suspended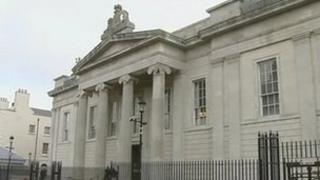 A 19-year-old student at the North West College of Technology in Londonderry has been suspended after he was released on high court bail on charges of breaching the terms of a sexual offences prevention order.
Stuart Townsend, from Pakmore Road in Magherafelt, was remanded in custody last week, when he appeared in court charged with using and possessing a mobile phone.
He had been banned from using a mobile under the terms of the order.
He was released on bail on Monday at the high court in Belfast, however after further complaints from staff and students in the college he was rearrested and charged with eight further offences at Londonderry Magistrates Court .
Police said one student said he had received over 400 text messages from the defendant.
Judge Barney McElholm said that he had to take into consideration the high court had released the defendant on similar charges on Monday.
He was released on bail of £300 and will appear in court again in February.