£120,000 per year PSNI station gets only 100 visitors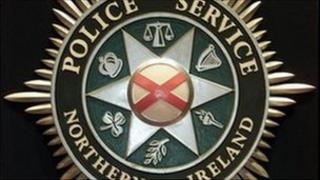 A public meeting is to be held later this month to discuss proposals to close Castlederg PSNI station in Co Tyrone.
The PSNI said it costs over £120,000 per year to maintain the facility,
but only 100 people visited it last year.
A series of public meetings to discuss the potential closure of rural police stations will begin in Beragh,in the county, on Thursday.
Last December, it was revealed 40% of police stations in Northern Ireland could shut in a PSNI cost-cutting plan.
That meant closing 34 out of 83 stations.
The details were revealed to members of the Policing Board in December.
Base
Ulster Unionist MLA and member of the Policing Board Ross Hussey, said rural police stations need to be retained.
"There has to be a link between police officers and the public.
"You cannot meet people in a police car, there needs to be a base.
"The terrorist threat is still there. Until we are perfectly sure the security threat has gone away there needs to be a station in Castlederg.
"The area between Castlederg and Kesh could be left wide open should all these stations be closed," he said.
Police stations in Dungiven and Eglinton have also been earmarked for closure.