Executive 'committed' to NW - Peter Robinson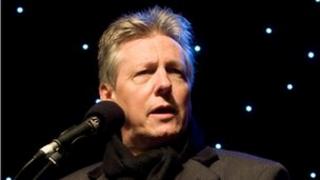 The First Minister has said the Executive is committed to major investment in the north west.
Peter Robinson said the announcement on Tuesday of a £330m investment for the A5, Altnagelvin hospital and a new hospital in Omagh was proof of Stormont's intent.
He was speaking at the official opening of a new public square at the former Ebrington barracks in Londonderry.
"There's a massive transformation taking place here," he told the crowd.
"Being a Belfast man you might think I am somewhat detached, but I'm really excited at what's happening here.
"I've heard often enough that people in the north west feel everything goes towards Belfast and the north east of the province, and I think what you're starting to see is an Executive that's willing to pour investment into the north west and create a better life for everyone that's here."
He also said that the new Ebrington Square was a real asset for the city.
"I can just imagine the benefit this will be for major events and performances.
"It will add to the attractiveness for visitors and residents, and add to infrastructure which attracts investment and means better jobs and a better life for people here."