Rally planned for murder victim Andrew Allen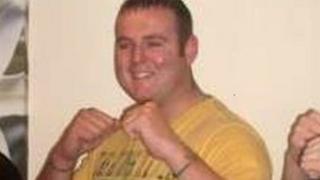 A rally is to be held in Londonderry on Saturday in protest at the murder of Andrew Allen.
The father of two from Derry died after a number of shots were fired through the window of his Buncrana home a week ago.
Dissident republicans have been blamed for his death.
One of the organisers, civil rights activist Eamonn McCann, said people in the city are angry at Mr Allen's death.
"I believe it's important that that anger doesn't escalate into other action which in my view would make the situation worse.
"Holding a demonstration like this provides people with an opportunity to show what they think without undertaking retaliatory actions in response," he said.