Man arrested after weekend rape in Derry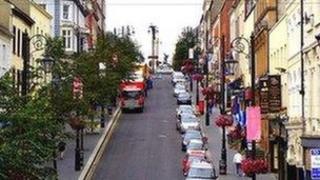 A man has been arrested in connection with the rape of a young woman in Londonderry at the weekend.
Police said the 21-year-old was arrested on Monday.
On Saturday, a woman was attacked in the Shipquay Street area of the city at about 00:30 GMT.
SDLP Foyle MLA Pat Ramsey condemned the attack. "Attacks of this nature are sickening and depraved," he said.
"Victims carry the physical and mental scars with them their whole lives.
"It is imperative that anyone with any information gives it to the PSNI as a matter of urgency so that the vile individual behind this can be brought to justice as swiftly as possible."