Londonderry man denies assaulting disabled child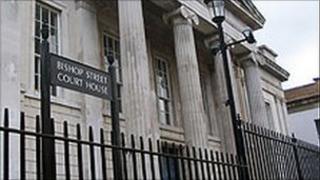 A 46-year-old Londonderry man has denied assaulting his former partner's six-year-old disabled daughter.
John Gorman, from Canterbury Park in the Waterside, also denied assaulting the woman in their home on Saturday.
The defendant was alleged to have punched her and attempted to suffocate the child by grabbing her by the throat.
He also denied placing a deflated balloon over the girl's mouth.
The defendant was released on his own bail of £500 to appear in court again next month.