Former Derry factory workers could get pension payout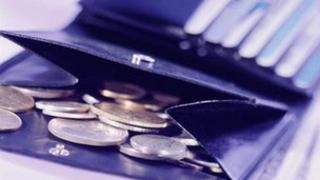 A financial company is trying to trace twenty former factory workers in Londonderry about pensions taken out over two decades ago.
Tower Gate Financial said around 250 people employed by United Technologies in Creggan signed up to the government backed scheme in the 1980s.
It allowed them to pay part of their National Insurance contributions into a private pension.
It has now been closed because of a change in the law.
Tower Gate Financial, who are the pension advisers, tracked down most of the members but some workers forgot they had paid into the scheme.
One former worker Tracey Healey discovered she might be one of those workers who may have a pension she did not know she had.
"I would say there's a lot of workers in the same boat," she said.
"The vast majority on the factory line where I worked had signed up to that scheme at the time."
The discreptancy came to light on BBC Radio Foyle when former worker, Paul Leonard, explained on Thursday that he had made enquiries about the scheme.
"A lot of people were not aware that the pension scheme was still running," he said.
"So I chased it up and was told by someone in the company that possibly hundreds of people had never followed it up."
People who think they are affected have now been advised to contact the government'spension tracing serviceto find out if they are part of the scheme.