Arkinson inquest may not start for two years - coroner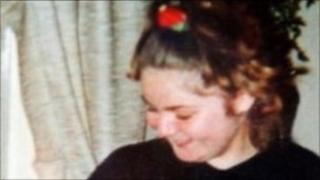 The inquest into the death of Arlene Arkinson may not start for two years, Northern Ireland's senior coroner has told a preliminary hearing in Belfast.
The 15-year-old, from Castlederg, went missing after a disco in Buncrana, County Donegal, in 1994. Her body has never been found.
The examination of her death had been due to begin in the autumn.
The hearing was told that a huge amount of outstanding paperwork still has to be re-examined by police officers.
The police files on the murder run to 3,016 documents and 793 witness statements.
A lawyer for the police said the workload already facing the unit meant the process of studying the case notes was not set to start until the autumn and could take four months.
John Leckey must then go through all those papers to assess their relevance before passing them to legal representatives of both Robert Howard - the child killer who was acquitted of Arlene's murder in 2005 - and the Arkinson family for examination.
The Arkinson family lawyer, Ivor McAteer, said it was likely this would take the coroner four months, and the lawyers would then need a similar timeframe to consider the documents.
He also said there could be legal arugments over the relevance of certain documents before a start date for the inquest could be set.
John Leckey agreed that the inquest would not happen this year, and said there was also "a question mark about next year".
'Unavoidable'
Fiona Doherty, counsel to the inquiry, said a delay appeared unavoidable.
"It seems all parties have accepted that perhaps a September 2012 date for this inquest is simply not viable.
"It's important that matters are dealt with expeditiously but it's more important that they are dealt with properly.
Transcripts and depositions from Howard's murder trial in 2005 and files relating to the murder of Hanna Williams are also due to be given to the coroner.
Howard is currently serving a life sentence for the rape and murder of the 14-year-old, from Deptford, south London, whose body was found in a cement works in Northfleet, Kent, in March 2002.
In February John Leckey said he planned to call Robert Howard as a witness at the inquest.
Last December, Howard lost a High Court challenge to the Arkinson inquest being held - his lawyers claimed it was a move to undermine his acquittal.
He is to appeal against the High Court ruling.