Derry glass attacker told to expect jail sentence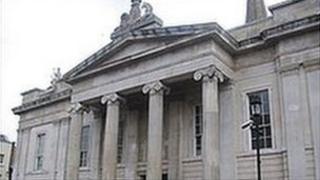 A 22-year-old woman who smashed a pint glass into the face of another woman, causing her permanent scars, has been told to expect a significant jail sentence.
Gemma Doyle, from Malin Gardens in Creggan, smashed the glass into the 21-year-old victim's upper lip in the toilets of a local bar in June 2011.
The victim had been trying to act as peacemaker between Doyle, who was drunk at the time, and a friend, who were involved in an argument.
Judge Piers Grant inspected the facial injuries inflicted on the victim and said that, in spite of the victim wearing make up, two significant scars were clearly visible as was a tightness in her upper lip.
The victim had to receive 10 external stitches and 16 internal stitches to her wounds.
Judge Piers Grant at Londonderry Crown Court said her actions were so aggressive and the consequences so serious that his sentence would reflect the gravity of the offence and act as a deterrent.
Doyle was remanded in custody and is due to be sentenced next Thursday.