Six arrested after dissident rally released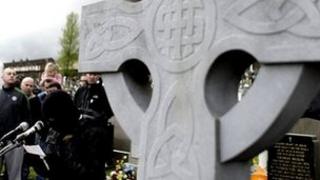 Six men who were arrested following a dissident republican rally in Londonderry on Monday have been released.
They had been questioned after a rally in the city cemetery where a masked member of the Real IRA threatened further attacks against the police.
The arrested men had been taken to Antrim police station for questioning.
Several hundred people attended the event during which the masked man read out the statement.