Tyrone man pleads guilty to falsely imprisoning family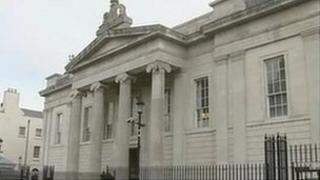 A 37-year-old Strabane man has pleaded guilty at Londonderry Crown Court to falsely imprisoning an elderly couple and two of their adult children in their family home.
During his arraignment Simon Timoney, from Patrick Street, pleaded guilty to falsely imprisoning two men and two women in their home in Roe Mill Road in Limavady in October 2010.
He also admitted the attempted robbery of a house safe, aggravated burglary with intent to steal and assaulting one of his male victims.
Timoney was released on bail until he is sentenced on 29 May.
As part of his bail conditions, he is banned from entering within the 30mph zone around Limavady.
He has also been ordered not to contact any of his victims.